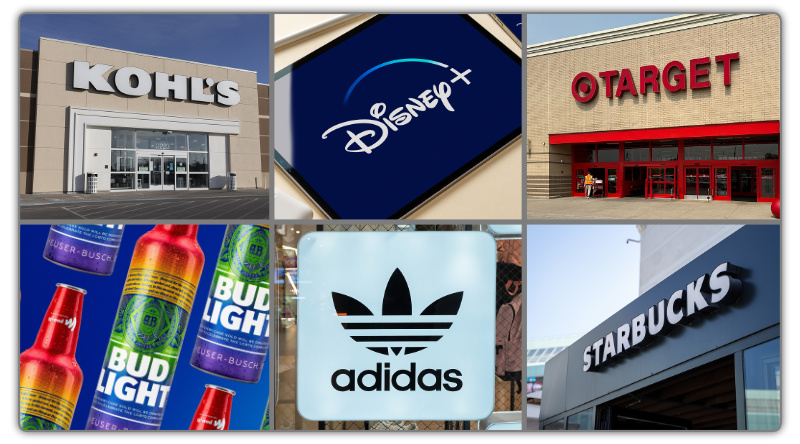 Many large corporations have faced strong backlash from consumers as a result of their pro-LGBTQIA+ positions.
----------
A series of recent news headlines seem to indicate that Americans are getting disgusted with the LGBTQIA+ steamroller that they are experiencing. The headlines make an impressive list:
• • • • • •
Far-Left Jurisdiction Appalled When Middle Schoolers Revolt against Pride Day
Middle schoolers in Burlington, Massachusetts organized their objection when their school failed to promote Memorial Day and went all out for a "Pride Month Spirit Day" with rainbow banners, streamers, special clothing, posters, etc. A "not insignificant number" of students chose that day to wear red, white, and blue and chanted, "U.S.A. is my pronoun" in the lunchroom. Some were even charged with pulling down some of the Pride decorations. Of course, school officials were not happy.
Fewer Republicans and Democrats Believe Homosexuality Is Moral
People of both political stripes are beginning to recognize that the approval of same sex marriage has only laid the foundation for the grooming of their children into the homosexual perversions. According to a Gallup poll, in just one year the social acceptance of homosexual relations has dropped by 15 percent for Republicans and six points among Democrats.
Us Navy Drops Pride-Themed Social Media Posts
Military recruitment has been suffering for years because of the low quality of applicants. But they discovered after adding homosexual themes in their promotions and training that even fewer applicants were interested. This June there was a marked increase of using the traditional military logos instead of pride-themed ones.
Woke Brands Back Off Pride Month as American Fury Grows
After making a transgender celebrity a part of Bud Light's beer advertising, loyal customers headed for the door causing the company's stock to tank. The beer company is not the only one feeling the heat from their customers over their in-your-face promotion of the blasphemous rainbow. Over a dozen other companies including Disney, Adidas, Kohl's, North Face, Starbucks and Target have faced a backwash from their customers. Combined, these companies have lost at least $30 billion in market value.
Why I'm Celebrating This Pride Month
Gary Bauer, Former Presidential Candidate and well-connected Freedom Advocate sees a broad pushback against the many fronts of the Queer agenda.
He cites one example:
"The Human Rights Campaign, the nation's largest LGBTQ+ lobbying group, just declared a national 'state of emergency' because of the growing resistance to its radical agenda."
He states statistics: 71% of Americans reject the idea of dozens of genders; 69% are against men in women's sports; 78% oppose transgender surgeries for children.
He concludes:
"The American people are very tolerant. But they are also sick and tired of being told they must celebrate the Left's insanity, and they are fighting back. That is something to celebrate!"
Trans Swimmer Lia Thomas' Former Teammate Speaks Out
Ladies are beginning to speak up who suddenly find that they are competing against biological men in their sports and encountering them in their dressing rooms. They are being joined by other ladies who got railroaded in the transgender craze and surgically lost their fertility and mammary tissue.
Major League Baseball Strikes All Pride Jerseys
Bold athletes in several leagues inspired others to resist the promotion of the pervert's agenda, leading to the league "…quietly ordering teams to ditch their Pride uniforms entirely," according to The Washington Stand. "For now, baseball's decision comes as roaring confirmation of the power Americans are flexing across the social spectrum. After years of quietly enduring the extremists, this anti-Pride tour de force continues to be a thing to behold," the Stand concluded.
Thousands of Protesters Descend on Mostly Empty Dodgers Stadium
When the ball club devoted a game night to present an award to the blasphemous Sisters of Perpetual Indulgence, fans registered their dismay in the thousands outside the gate during the ceremony. Only after the ceremony did they come in for the game which was sparsely attended —and the team lost the game 15 to 0.
• • • • • •
Satan often overplays his hand. Perhaps we still have enough good people in this country to recognize the precipice that we are facing and are attempting to execute a U-turn. But unless we get back to a biblical frame of reference, Satan will push the pendulum to an opposite extreme to his benefit instead of Christ's Kingdom.
More than ever, it is important that Bible believers stand tall and show people the only way to true healing and wholeness is in Christ alone. Saturation with gospel tracts can be a significant help in pointing lost and hurting souls toward the truth.
---
And It Was Good
(Creation)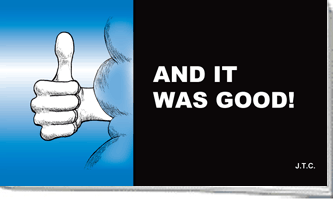 Description: In the garden, God created a partner for Adam that was just right. Note that God brought Eve, not Steve. Adam didn't need someone exactly the same. He needed a helper who was "meet" (just right) for him.
Read Tract
---
Sin City
(Homosexuality)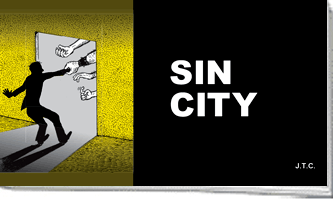 Description: Jesus CAN free anyone from the sin of Sodom.
Read Tract
---
The Last Call
(Revival)
Description: If you are serious about revival in your life, home, or church, this book is for you.
Learn More