India appears to be nearing a change that may seriously affect the gospel. The recent election of a hard-line Hindu prime minister is encouraging attacks on both Christians and Muslims by Hindus. Anti-conversion laws are being passed in many areas.When we look at the foreign mission field, certain areas are more open to the gospel at any given time. For example, the Philippines has been wide open for several years and tracts have been flooded there numbering in the millions.
Other areas, such as China and Muslim-dominated countries, are much harder and getting tracts in sometimes takes a miracle of God! Other countries are unstable and often a window of opportunity may open or close on short notice.
For a long time Chick Publications has found it easier to get tracts into India by printing them there, rather than to try and ship them in through sometimes hostile customs. To do this, we have partnered with an Indian Christian printer who takes our printing files and meets needs within India. He is also able to recommend ministries who will be faithful to properly use tracts in significant quantities.
Now, with the rising persecution, ministries are issuing urgent pleas for literature while they can still use them. We have been notified of three ministries who have found ways to effectively use large quantities of tracts.
One of them does what they call "guerrilla evangelism." They use roving teams who camp for a few days near a local church and fan out into the community, quickly putting literature in every home and praying with people who will let them do so. Then they pack up and disappear leaving the church to disciple those who have responded to the saturation effort. Done quietly, under the radar, these teams get out 20,000 to 40,000 gospel tracts in a month.
The other two ministries conduct hundreds of Vacation Bible Schools at local churches. They supply tracts and other teaching materials to the churches and guidance in attracting and discipling the neighborhood children who are often from Hindu and Muslim backgrounds.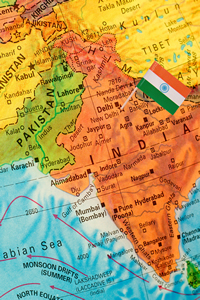 Over 5,000 churches in North India are served by one of these ministries helping them conduct more than a thousand VBSs a year. They are requesting a minimum of 100,000 tracts.
Chick Publications' contacts write that the government is actively striving to make conversion to Christ a crime: "They are trying to get anti-conversion laws passed across India and very likely they will come in force because of the overwhelming majority of the Hindutva crowd.
"So we need to use the time available to us to make the best use of time while we still can. They are also curbing the media from reporting attacks against Christians, so a lot of these persecutions are not even getting media coverage. Last week, one of the Christian pastors was picked up by Naxalites in Chattisgarh and tortured and beheaded. The pastor was 32 years old. None of the main-line media covered it. Not even a mention of it. So no protest or hue or cry."
These are examples of missions organizations who have found a way, by reaching the children and operating in the shadows of the growing darkness in India. While the window is open, it is still possible to saturate whole areas with gospel literature in the local languages. They have requested a total of 380,000 tracts as soon as possible. The first 80,000 has been ordered for immediate printing with the rest needed before the end of March. If you would like to help, 100 percent of your donations to the Chick Mission Fund goes to put literature in their hands.
---
Excel Ministries Tract Distribution Report from India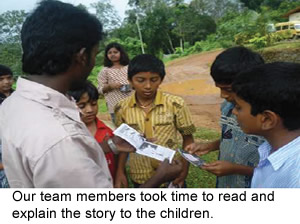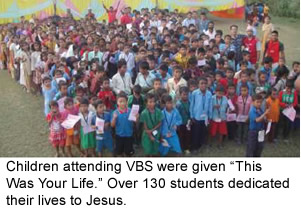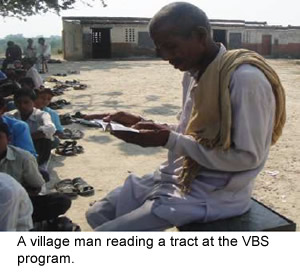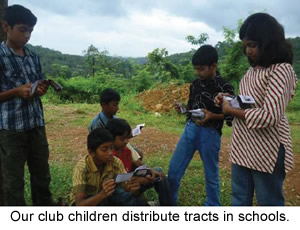 Tract Distribution at a Special Camp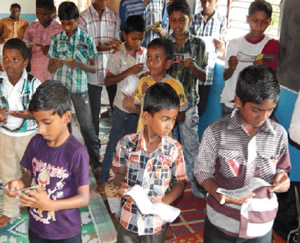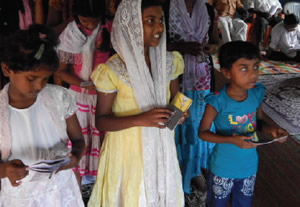 Tracts Used as Study Material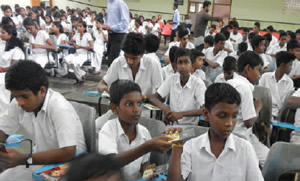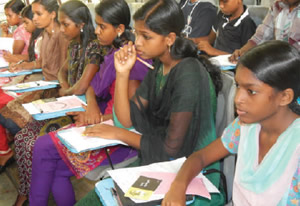 Tract Distribution In Northern India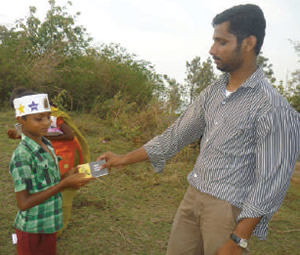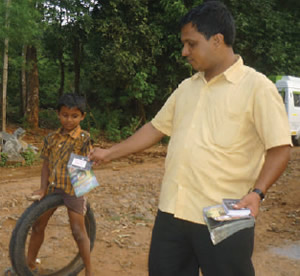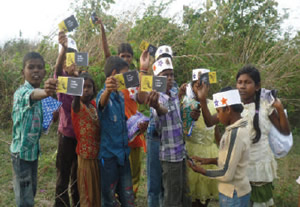 ---
Many Christians want to provide Chick tracts to missionaries
We can help!
The Chick Missions Fund is used to provide free tracts to missionaries all over the world. Although we are not legally structured to give tax-deductible receipts, we definitely know how to get literature into missionaries' hands. They often write to us asking if anyone can help them get Chick tracts.
If you would like to help extend the hands of a missionary, please call us or send your donation to:


Chick Missions Fund
Chick Publications
PO Box 3500
Ontario, CA 91761

100% of the funds you send to the Chick Mission Fund are used to ship literature to missionaries.
In the past few months, shipments have been provided for:

China Zambia Fiji Bulgaria Philippines Israel

Hong Kong Guatemala Ukraine Brazil India Poland

Dominican Republic Honduras Thailand Zimbabwe

Czech Republic Puerto Rico Italy Costa Rica Taiwan

Pakistan Germany Colombia South Africa Mexico
Will you help?

"Thank you so much for the tracts!

They arrived and in good condition. Chick tracts are like candy! I love them! The people here in Quebec are so hard to reach. Chick tracts offer the kind of quality that makes it harder for people to turn down. I'm so excited about getting them out. Thank you for thinking of this missionary." J.H., Canada
"Thanks to a large donation of Chick tracts that has been received for the purpose of the evangelizing here in Venezuela.

The Lord has opened five areas for us to have an outreach for the Gospel. In these areas we are at different levels of involvement, response and results. The pastor has done a wonderful job in the starting of a mission in Puerto Piritu, Venezuela. Now there are regular services with a young preacher as the leader of the group. There is much more to do there." J.A., Venezuela