Spotlight on the Philippines
The Chick Missions Fund works with no less than nine missionaries in this country alone.
Many missionaries there request Chick tracts to take advantage of the great openness. Missionary Bruce Hunsaker reminds us "your labor is not in vain. In the Philippines, Chick tracts are used. When you give tracts out and turn around you will not find one on the ground. In fact the people take them home to give them to the family. Filipinos are not used to anything for free."
Each missionary has his own area of emphasis. Some run wonderful Bible schools training national pastors, some run orphanages and lead children to Christ.
For Hunsaker, the emphasis is strictly on public evangelism on the streets, among the police, army, Muslims, the poor, drug rehabs, parks and on streets where young girls are peddled in the sex trade to American tourists. He organizes many churches to help him, requiring that they put teams on the streets with the Chick tracts he funnels their way.
Your giving makes possible this large-scale ministry. In just the last 12 months, he has organized street preaching and distribution of nearly 500,000 Chick tracts that you provided.
Another missionary to the Philippines, Creighton Stephens, expresses his thanks to you: "Through your work there, my ministry here has flourished, many souls have been added to the Lamb's Book of Life, and the tracts have made their way into the hands of those who are so desperately in need of a Savior.
"I've seen souls saved, lives changed, and have no reason to doubt that the domino effect of new, born-again believers will continue to bring about the salvation of many more. "
Just this last Easter season, Rodellio Mallari wrote about his outreach in the Philippines: "In our province alone, 13 fake Catholic 'christs' were 'crucified' at midday on 'Good Friday' with hundreds more parading in bloody self-flagellation and cross-bearing.
We assigned one of our largest teams at the foot of 'holy' Mount Arayat to 'tract down' false pilgrims (young and old) on their way up via the so-called 'Stations of the Cross', supposedly commemorating the 14 traditional, albeit unscriptural, episodes of Christ's passion (Via Dolorosa) from Pilate's court to Calvary's cross."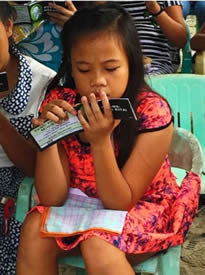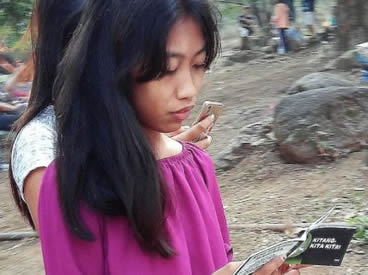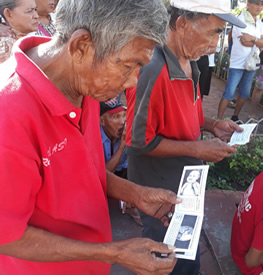 ---

Pray For Christians In China
Persecution in China is tightening for soul winners. Beginning in April of this year, a search for "Bible" on internet retailers such as Amazon.cn, Taobao, and Jingdong came up empty.
The Chinese government had suddenly banned online purchase of Bibles, pledging to replace them with a reinterpreted and retranslated Bible promoting "Chinese-style Christianity and theology."
About two months ago the government began implementing regulations on faith. Groups must obtain approval for any "religious" activity such as using one's home for worship, publishing literature, or studying theology.
Some areas of China have been under heavy persecution for some time. Now it looks like it is going to spread.
Through the Chick Missions Fund, more than 1.3 million Chinese language Chick tracts have been filtered into China. No doubt some were destroyed, but others have been squirreled away and treasured by underground believers.
Eternity will reveal the power of their journey. As things tighten we must remember to pray for those who are risking their lives for the gospel all over the world.
---
Many Christians want to provide Chick tracts to missionaries
We can help!
We maintain an account called: The Chick Missions Fund
Although we are not legally structured to give tax-deductible receipts, we definitely know how to get literature into missionaries' hands. If you would like to help extend the hands of a missionary with Chick tracts please send your donation to:
Chick Missions Fund
Chick Publications
PO Box 3500
Ontario, CA 91761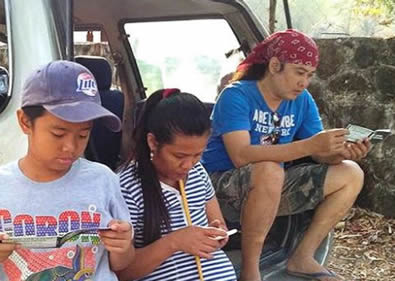 100% of the funds you send to the Chick Mission Fund are used to ship literature to missionaries.
We receive requests frequently from missionaries who need your help. Just during recent months, shipments have been provided for:
• South Africa • Venezuela • Israel • Kenya • Romania • Canada • Guyana • Philippines • Mexico • India • Japan • Argentina • Cuba
Will you help?