Pastor Dennis Bledsoe in Jamaica
Click images to enlarge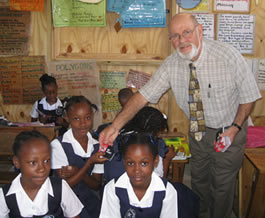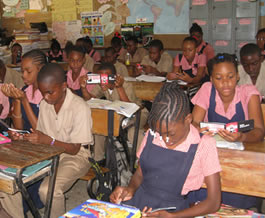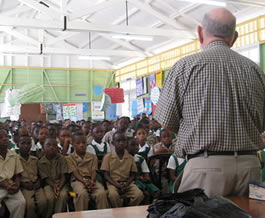 For 20 years, members of Flat Ridge Baptist Church in Cana, Virginia, have been traveling to Jamaica every year, witnessing in churches, the public schools and "on the side of the road."
"We gave out over two thousand tracts in the schools and saw approximately twelve hundred and fifty respond to God`s word," writes Pastor Dennis Bledsoe. Using suicide as the topic, they distributed copies of the tract, No Fear. At the Kendall School, the principal was in tears after the presentation. She told Pastor Bledsoe that just last week a third-grade student had told her that he had plans to kill himself. "I know God sent you to us," she said.
"This was the most blessed trip in the 20 years we have been going to Jamaica," writes Pastor Bledsoe. Referring to the pictures on the left, he says, "You will notice these children were excited to get the tracts and began reading them at once. We encouraged the students to let their family and friends read them also."
Pastor Bledsoe passed along this statement to those who provided the Chick tracts through the Chick Mission Fund: "The words, 'thank you` seem so inadequate to express my appreciation and gratitude for what Chick Publications has done for our Jamaican Mission work this year."
Excel VBS in India
Click images to enlarge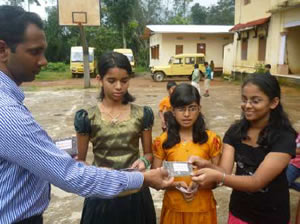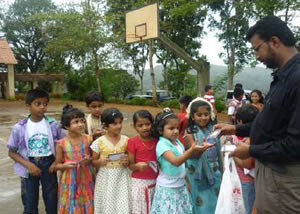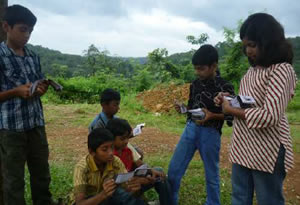 On the other side of the world, in India, tens of thousands of children were given Chick tracts as part of a huge Vacation Bible School effort by missionaries and local churches. Binu Joseph Vadaserikara, Director of Excel Ministries writes that six Excel VBS team members traveled to north Indian villages for VBS and tract distribution.
In the village of Allahabad, more than 300 children participated, most hearing about Jesus for the first time. To help the children think about life after death, the teams used This Was Your Life in the Hindi language as the basis of some of their classes.
In a typical outreach, teams visited 3 schools in 6 villages where about 400 children attended the VBS. All were given tracts and more than 130 students dedicated their lives to Jesus. In all, more than 600 tracts were distributed.
Excel Ministries are expanding their outreach to include 1500 churches. Binu writes: "Need more literature for the VBS season. Thanks for your love and concern."
Besides India and Jamaica, the Chick Mission Fund has been able to help extend the reach of missionaries in countries all over the globe.